19.12.2005 First round summary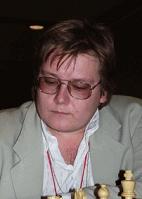 Konstantin Sakaev
The game Rublevsky-Bareev was not very exciting. It is clear that Evgeny is tired after the Khanty Mansiysk marathon. I conclude from this game that Evgeny will be struggling in this tournament, although he surpasses many other participants in pure skill. Sergey managed to keep more much energy, so one may expect a good overall result from him.
Peter Svidler defeated bulletproof Vladimir Kramnik in a bulletproof Petroff, confirming his status of a main favorite of the championship. I would like to wish Peter to keep playing in such style, and then his yet another win in yet another Russian championship will come in just 11 days.
The play of Alexander Morozevich was original and creative as usual. It is difficult to say something about his form just yet. One wants to congratulate his opponent Evgeny Tomashevsky with his first half a point - his position looked very dangerous.
Vadim Zvjaginsev uncorked another original opening idea 7...Rb8, which completely justified itself in the game. An excellent move 15...c3! must also be praised. It felt like only Jakovenko could have problems in the endgame, but first Black failed to restore the material balance, and then he made a temporary sacrifice of a second pawn: 32...h5. Nevertheless, Black drew the game. I don't think any of the players has reasons to be upset, the draw seems a logical outcome.
The opening did not work out well for Alexander Motylev, while Alexey Dreev can be quite satisfied - it would have been difficult to play a hard game after immediately after playing an exhausting tie-break in Khanty Mansiysk, and an extra day of rest will do no harm. Nevertheless, accumulated tiredness will surely tell in future, and it is exactly because of that I do not regard Alexey as one of the favorites.
Back to the Superfinal main page