23.03.2005 Emil Sutovsky talks about Kasparov's retirement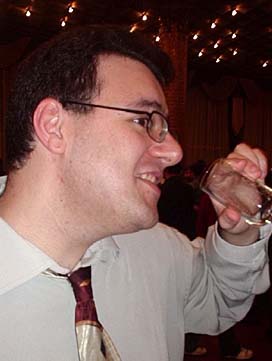 Where would you place Kasparov among the other world champions?
Kasparov is without a doubt the best player in the history of chess, taking into account both his competitive results and a his contribution to the developent of the game.
How will his retirement affect the chess society?
I am certain that Kasparov's decision will negatively affect chess worldwide. He is a charismatic person and in fact the only chessplayer well-known outside the narrow bounds of professional chess community. Also the Linares tournament, which was in the spotlight for years, in many respects owing to Kasparov's participation, could be in danger.
However, I do not expect global cataclysms, and, frankly speaking, it is hard to believe that Kasparov's retirement is irreversible. In my opinion, in order to succeed in politics one needs a different set of personal qualities, therefore, Kasparov's return to chess at some point is quite probable.
Should the FIDE proposal concerning the championship match-tournament remain in effect, or it makes sense to reconsider or even call it back?
Their proposal was rather ephemeral from the outset. I don't think such tournament will be organized in the near future. At the same time, FIDE desperatly needs to conduct a proper world championship, but I'm afraid that current FIDE leadership is incapable of it.
Questions were asked and translated by Misha Savinov.
This article is published with permission of Association of Chess Professionals