27.07.2004 Today is the 100s anniversary of L.V.Rudenko.

Today is the 100s anniversary of Ludmilla Rudenko(27.07.1904, Lubny - 26.02.1986, Leningrad), the second in the chess history world woman's champion.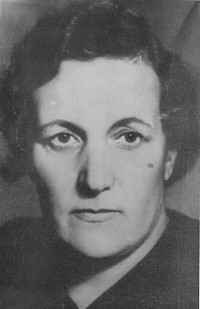 The first Soviet woman's world champion (1950), international woman's grand master (1976), international grand master (1950), merited master of sports(1953), L.Rudenko showed good results in the competitions of the highest rank during fifty years.
She participated in the USSR championships for 17 times, in 1952 she became a national champion, in 1936, 1945, 1948 and 1953 she won a silver medal.
She broke the phenomenal record in the Leningrad championships: she was eight-time champion of the city (1932, 1936, 1947, 1957, 1958, 1962, 1963 and 1968). The last, eighth title she took when she was 64 "chess" years old!
Before she moved to Leningrad she had been living in Moskow for some time, and in 1928 she became a champion of the capital.
Since 1987 annual tournaments in memory of Rudenko have been held in our city.