18.05.2005 "Master makers"D.Yevseev answers the ACP questions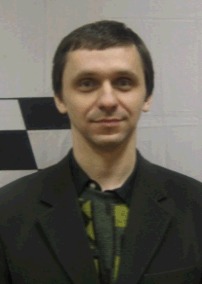 Does it often happen that chess trainers are victimized for their student's poor results?
Personally I did not come across such an attitude. Generally I always try to consider myself with my players as a united team. I endeavor to treat my students as a senior and more experienced colleague, therefore, the greater part of responsibility lies with me. However, we win and lose together.
One could divide all chess trainers into 3 groups according to the different goals and methods of work. Firstly, there are trainers of "amateurs" that are at the earliest stages of a mastery development, secondly, there are coaches of "young professionals", and thirdly, there are trainers of strong grandmasters, up to the world championship level. What are the features of work in each of these groups? Is it possible for one person to be successful in all of them?
Yes, one can do it, because there are several general qualities that are necessary to succeed "on all the fronts". The level of chess understanding should be high in all cases. Although in each group there are some specific problems to solve, it is clear that one can become a "universal". I see no obstacles that could prevent from it.
If we talk about the young amateurs, in addition to purely chess experience one should have methodical and pedagogical knowledge. As I am a qualified chess player and I do not have a great experience of work with young players, often I feel gaps in exactly methodical and pedagogical knowledge. Therefore, for me it is easier to deal with more or less mature players, because then these factors have less importance. I did not work at the highest level, though I would try with pleasure...
What is the role of a trainer of a young player of high qualification?
One has to get into contact, manage to understand quickly the most important psychological traits of his student, his chess strengths and weaknesses. And the main task is probably to build a normal personal contact. If the latter is present, than the chess components will enclose.
Does the work with young players consist only in training of openings?
Of course, not. Many just reduce it to this, but it is a major error. Perhaps, some young players ask to teach them only the openings thinking that they already know the rest – I have come across such an attitude. Some trainers also do it, because this approach is the easiest one. It is very easy to select the systematic literature about the opening. One has only to show the moves, explain them, and that is it. Such narrow-mindedness is quite a sad factor both for trainers and players.
Is it possible to make a grandmaster of a middle-aged person? For example, of a 35-40-year-old?
No, it is unreal. When I was 24 years old, I was merely a strong candidate master, then in some years I became a grandmaster. I think the age when I started studying chess professionally is already close to a critical one. It is already late even when one is a 30-year-old. To my mind, one can make a real progress till the age of 35 and then to maintain this level for several years. The exceptions are very rare. For example, Korchnoi showed his best results after 40.
The critical age is determined by the physical state. Kasparov focuses a lot of attention on sport, but anyway it is not enough – one cannot resist the nature. His play is based mostly on his energy, and I think that a slight decline of results' level can be explained by it's lack. He is in a excellent state for his age, but being a 40-year-old he cannot remain as strong as he was in the age of 30....
Is there a trainer's elite in chess?
It is a difficult question. One regards Dvoretsky as one of the best trainers in the world. His methods are well-known, his books are published. Nikitin is definitely a good coach, but I hardly know his methids and can judge only according to the outstanding results of his students... I am sure that one can mention more names of specialists who are able to motivate, to ensure a stable progress working with a qualified player, but I am so not good acquainted with it.
Questions were asked by Misha Savinov.
This article is published with permission of Association of Chess Professionals