15.04.2005 Mark Dvoretsky's opinion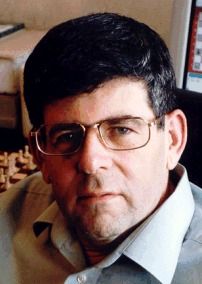 What do you think about the situation with Fischer receiving the Icelandic citizenship? Is it good, bad or neutral news for chess?
I didn't like it. Of course, Fischer is a great player. However, if he's a criminal, he shouldn't escape liability only because he's a great player. I think, the right to take into account his chess achievements should be left to the American justice. The great sportsman should not live according to a different law. What concerns the moral side: I think, the man who is calling to kill other people should not stay free and should have no access to the mass media.
What changes of the present situation with the world championship are the most probable in your point of view?
The situation is completely unpredictable. I don't see anyone who could come up with a proposal to organize the world championship that would be supported with money. And I'm under the impression that all concerned persons are ready to agree with almost any proposal that would be more or less reasonable – such lack of competition distresses me. I'm convinced that chess can be attractive for sponsors. Partly it's the fault of FIDE. I remember an observation that I read once: first-rate managers hire first-rate employees, while second-rate managers hire third-rate employees... Unfortunately, Ilyumzhinov didn't turn out to be a first-rate manager. The fraudulent environment of the previous FIDE president has gathered its strength and received even more freedom of action under the current leadership.
Who of modern young players could in your opinion feel Kasparov's shoes in the future? Who could break to the elite?
It's hard for me to answer this question. The point is that I don't know personally many prominent young stars. It can be difficult to predict someone's prospects, even when you know the person well, so I am not in a position to speak about the unknown to me Karjakin, Carlsen and others.
Photo ChessBase
Questions were asked by Misha Savinov.
This article is published with permission of Association of Chess Professionals