E.Gleizerov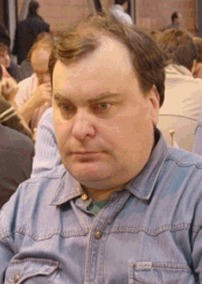 GM E.Gleizerov
Articles
THE EXPERT`S CHOICE: E.GLEIZEROV COMMENTS ON THE GAME MOTYLEV-LUTZ
GM Evgeny Gleizerov comments on the game A.Motylev - C.Lutz, which has beenchosen as one of the best games in February 2007.

THE EXPERT`S CHOICE: EVGENY GLEIZEROV COMMENTS
International grandmaster Evgeny Gleizerov comments the game Harikrishna – Mamedyarov that was played in the Aerosvit tournament in Foros.

Grandmaster Gleizerov annotates
Grandmaster Evgeny Gleizerov annotates the exciting fight between A.Dreev and L.Dominguez, which won our best game voting in March.