S.Ionov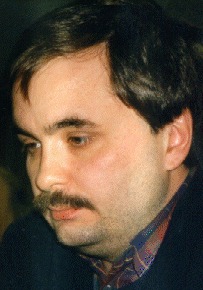 GM S.Ionov
Articles
S. IONOV. PORTRAIT OF A CHESSPLAYER – ALEXANDER KHALIFMAN
Sergey Ionov presents the most spectacular games of Alexander Khalifman. The article also contains a nice selection of Khalifman's wins in the Catalan Opening (gambit variation) and the Volga (Benko) Gambit. Added to the "Creativity" section.

S. Ionov. Portrait of a chess player – Alexey SHIROV
A first time I paid attention to Alexey Shirov's creative play was when I saw his games against experienced Latvian master.