V.Barsky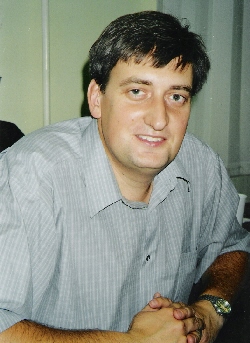 Vladimir Barsky
Articles
VIKTOR KORCHNOI: SOMETIMES IT IS HELPFUL TO SUFFER!
Viktor Lvovich Korchnoi answered the questions of our correspondent Vladimir Barsky about the results of Russian team at the World Chess Olympiad in Turin.

PEN OF A WUNDERKIND: 14 years old A.MOROZEVICH
Today we are starting a new column, in which we are going to publish first analytical attempts, "tests of the pen" of chess wunderkinds – both of those, who have already grown up and become famous, and of those, who are only going to do that. We invite our luminaries to rummage in the dusty chests, to take out school writing-books with comments and to send them to us. We also count on the help of coaches and teachers of the giants of thought. Young geniuses! Please, don't hesitate to tell us about your working on chess...