02.10.2005 NIGHT WATCH №3: THURSDAY IS A FISH DAY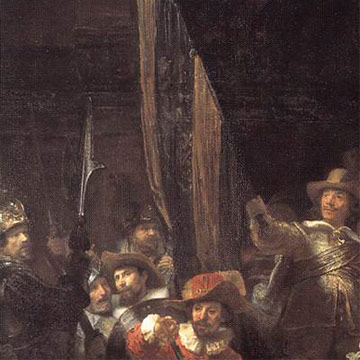 Israeli Jochanan Afek, wonderful chess composer and international master logically foretold the absence of tense struggle in the game Topalov-Anand. Indeed, after the victory in the first round, the tournament favorites did not have to cross swords. And when Topalov played a well known variation of the Queen's Indian defense with a drawish reputation, disappointed voices could be heard from the audience. Thus one and a half thousand of Internet audience and Vishy Anand himself got into a devilish trap of the Bulgarian tandem Topalov-Danailov.
After theoretical exchange sacrifice, Topalov got a position that was considered to be approximately equal, in which opponent's extra exchange was compensated by two bishops and a dangerous passer on c6. Black could get rid of this passer only by return sacrifice, but it was still to be carried out, as White was avoiding this thing to happen skillfully by attacking different weaknesses of the enemy's camp time and again.
Nothing more unpleasant can be prepared for Anand – except catching him on a nuclear opening innovation… Anand, who has an ingenious intuition, not only purely chess one, but also sportive, had to find the threats of his opponent constantly and to protect himself against them. Topalov did not allot enormous tasks, but the position did not allow the Indian trying to find some brilliant way to equality. Kramnik in his palmy days might have held Black's position blindfolded, but such a constant calculation exhausts Anand. Topalov the Vampire was draining energy of his victim as tourist drink "Metaxa" on a beach – relishing leisurely. And the Indian broke down by the sixth hour. Disregard for the harmless move of Topalov's bishop turned out into a blunder. The equal position immediately turned into almost a hopeless one.
The supporters one after another informed about position evaluation by different computer brains: +1.40, +1.86, +2.40! Even Kamsky took the liberty of dallying: I consider an intermediate check with c5 to be stronger, but Veselin also played quite good. Everybody started to feel sorry for Anand. Bulgarian vampire worked under license, which meant that there were no chances for the Indian to be rescued. About 3.30 am the night watchman let himself rest for a while. The next morning he was surprised by the game result! What happened?
The Chief, who is able to come to the point, removed the scales from my eyes. I'll allow myself to keep the right answer from you for the time being, confining myself to a gentle reminder: who the vampires are afraid of?..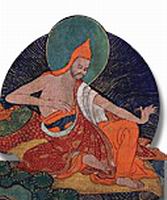 At the level of parikalpita (a usual perception) according to Vasubandhu the following has happened: Anand made the only right decision in a wink, giving his preference to the lost same colored bishop ending instead of opposite colored bishop ending. Vishy's desperate resistance resulted in a 97-move draw.
In other games things were also humming. Each one had its own intrigue. The Spider webbed the Mukha-Tsokotukha Fly in somnolence. Greedy Kasim tried to escape with pillage after visiting the cave of the robbers Pirc and Ufimtsev. The leader of mankind in a struggle against heartless machines exhausted the young Terminator with brainteasers, trying to cause error 417 (expectation failed). "It's been emotional!"
Well, since I've remembered Vinnie Jones, I'll digress to football. It's wonderful that football pieces and pawns can not only follow the trainer's will, but also can improvise. Had Andrey Arshavin been in Topalov's team in the role of "g" pawn, he wouldn't have let the Bulgarian make a wrong move 60, he would have run forward with initiative, to the victory. "Zenit" and AEK coaches started playing closed football, prepared to penalty series, for this reason Kamil Chontofalsky added three centimeters to his height with the utmost promptitude, and – dear heart! A random shot of Zenit's number ten, and the Greek focus on a local championship where they have a lot of problems to solve…
Unlike chess, in football there is no such a gap between the leaders and the outsiders. Journalists and carpenters team from a small but proud country can easily hold an even score against a European grand. In chess carpenters also started correcting champions recently, but it happens in the analysis, and at the board – no chances. This is the origin of people's love to football: each one understands better than the others how to act in a particular situation, and there are numerous examples of successful play of such amateurs against experienced professionals. In chess the situation with democracy is worse: no one understands properly what happens on board, but the result is beyond question – grandmaster will always find ways of cheating an amateur. In addition he will miscall an amateur behind his back – "what a patzer I got paired with!"
But there are no such explicit outsiders at the WCA. After a strange game of the first day Polgar was suspected. However, Adams seemed to make a psychological mistake having got a better position immediately. It would be better for him to drowse in the opening and let the Amazon feel vastitude and freedom, and there is a short distance to the heady air of freedom… but Mickey did not play psychological games and there was a draw. And Kasimzhanov nearly escaped with pillage from Peter the robber, but he came to senses in due time and cried quits. They are to play in the second round, so it's better to be on friendly terms…
Leko vs. Morozevich was the most interesting game and the struggle affords ground to hope that the first Argentinean win of the Muscovite is not far off. Alexander played in his usual style – reputable experts evaluated his position after the opening as "much worse", at the same time admitting that Morozevich has his own criteria. The most important in the position is not a doubled pawn or weakness of squares, but complexity and sapidity. Chess logicians hate chaos most of all, that's why it was not an easy task for Leko. He had advantage for a long time, and in the end he had a good luck to obtain a draw. I remember a game Botvinnik-Stein in which the Patriarch first made it hot for the young in a gelid positional manner, but resigned soon after a first tactical melee emerged.
Games of Morozevich make people feel optimistic – making mistakes to disentangle skillfully – this is the basis of a good adventurous script. Chess is not hopeless until it does not punish such play.
It was a "fish Thursday", but sometimes it's better to watch such draws than some of the cooperative games of the first day.

"Yesterday's heroes" with Konstantin Sakaev
"The key game of the round is certainly Topalov – Anand. There were some mistakes, but it was interesting one. Topalov's play was very impressive for the time being. Anand also played very good. Some mistakes are inevitable. Especially I appreciated Topalov's fighting spirit. Another player in his place would force a draw out of harm's way, being an exchange down. There was compensation, but it's too risky to play for a win without an exchange, especially in such an important game. To his credit he managed to do this perfectly and deserved the victory. Unfortunally he did not win.
Kasimzhanov got into a serious time trouble in the game against Peter Svidler. Perhaps for this reason as he was on wires, a draw offer slipped out when he had a big advantage. Peter was lucky. As for the opening choice, I think that Peter had a suspicion that Kasimzhanov will be too nervous and wanted to carry out a serious battle with mutual chances. Rustam played well but too slowly and did not risk going on with a struggle when there was a lack of time.
Adams play was not energetic enough. Polgar mishandled the opening badly. She got a heavy and passive position; she was supposed to lose. But Adams was too passive. Still, even despite a passive play his advantage was nearly decisive. But Mickey relinquished his hold a bit and right before the control made another mistake and completely remitted his opponent, they had a draw. In spite of externally calm swim of the game, Adams was on the point of winning since the opening, as Black had virtually no moves.
Leko – Morozevich – it was quite an exciting game. Morozevich showed a very creative play in his own style, but his openings became more normal in comparison with his games against less strong players than Leko. Anyhow, he plays creatively and risks a lot, but he chooses correct openings. His play was very interesting, he had a compensation for a pawn, maybe even a sufficient one. He managed to correct a mistake he made later with a very unobvious maneuver f5 and Bf7. I do not know, maybe the position was bad anyway, but I think that Leko was put about by this unexpected reaction. Now Leko is not playing that good – he is thinking for too long. He could have been defeated by Morozevich as his position was very dangerous after the control – a first rank pin and unpleasant ending when his opponent had two bishops. So Leko managed to make a draw with great difficulties. When Sasha Morozevich is in good shape he is dangerous for any opponent. He was nearly defeated by Kasimzhanov in the first round, but played much better in the second round. It's not a tale yet – the major story lies ahead."
Next round forecast: Anna Zatonskih, grandmaster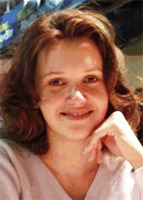 "Morozevich-Topalov 0-1. I think it will be the best game of the round. Topalov usually demonstrates aggressive chess that causes joy to the fans. After he did not realize the advantage in the yesterday game with Anand, he will try to gain revenge. If it had been any other chess player, I could have supposed that after such a tense game he may lack energy, but Topalov will struggle till the end. Especially with Morozevich who also never sucks the life out of position. For Veselin it does not matter much how many games in turn he should play: 5, 15 or 25… As in Kipling's story, I would like to know what Topalov eats at breakfast that he is always strong enough to struggle. I am sure that this game will be resulting. It is more probable that Topalov will win, but Morozevich's chances to win are higher than chances to have a draw…
However, grandmaster Tanya Kononenko who is sitting near me says that her inner voice forecasts Morozevich's victory.
Svidler-Leko ½:½. Leko's opening repertoire is very solid, but he had spoilt too many good positions in the first two rounds.
Polgar-Kasimdzhanov ½:½. Most likely, it will end in a draw also. Polgar plays strangely. It seems she is not in a good form, but I hope it only seems so, I root for her. Kasimdzhanov plays well, but also misses chances – he could win in both games. In the first round he made a mistake on the 40th move, and in the second one offered a draw too early…
Anand-Adams 1-0. Anand can win. Adams will not win for sure. A draw is also very probable, because Anand can be too tired after yesterday's tense duel…But I will risk and forecast White's victory."